Modern-day France is a diverse country that promotes freedom of worship and is home to people of many different faiths. However, throughout much of its history, it was at the heart of the Catholic Church, so it is no surprise that Paris is home to many grand Catholic churches and cathedrals.
---
Notre Dame Cathedral
This imposing Gothic Cathedral is one of the most iconic buildings in Paris. It is a Roman Catholic cathedral set on the eastern part of the Ile de la Cité, and is recognised as one of the best examples of French Gothic architecture in Europe. Its construction began in 1163 and it took almost 200 years to build. It is adorned with sculptures, gargoyles and stunning stained glass. A climb up the towers is well worth it for the stunning panoramic views of Paris below.
---
Sacred Heart Basilica of Montmartre (Sacre-Coeur)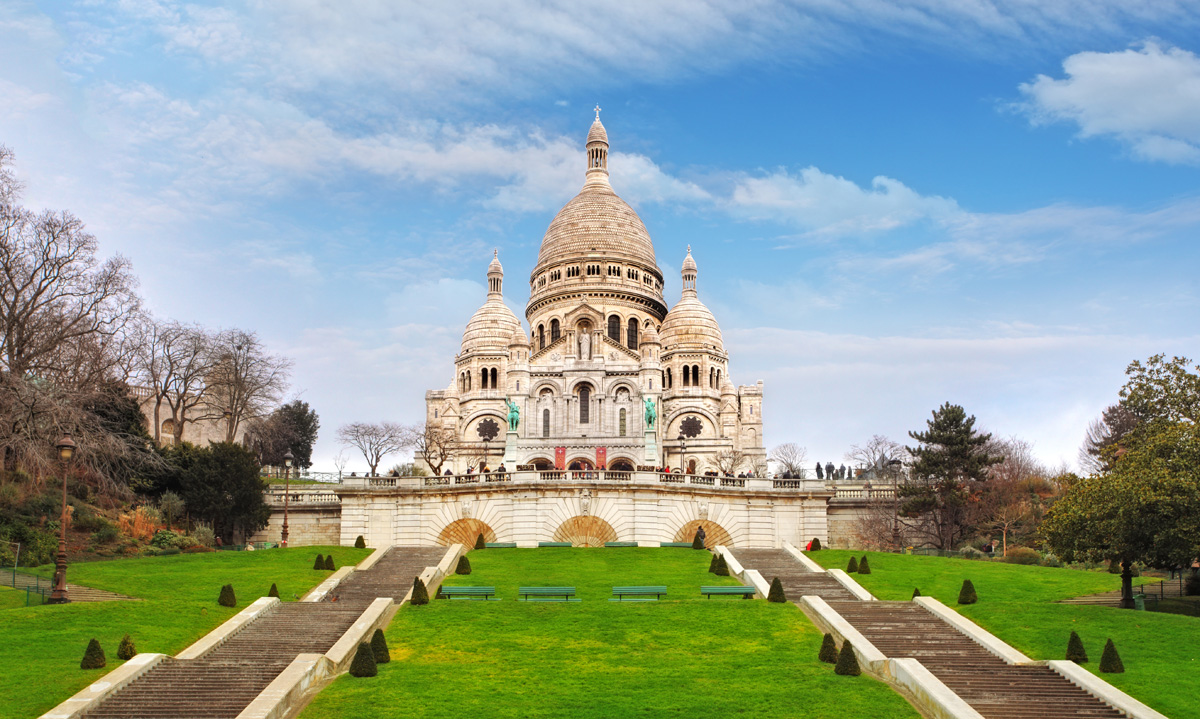 The white Sacré-Coeur basilica perches on top of the highest point of Paris, a gleaming beacon, visible throughout the city. You can choose to climb the steep hill to reach it, or board the funicular. Inside, you will find its ceiling decorated with France's largest mosaic, which is equally impressive, depicting Jesus rising at the side of the Virgin Mary and Joan of Arc. Its bell, known as the 'Savoyarde', is one of the heaviest in the world, weighing in at around 19 tons. Don't forget to make time to stop and admire the views over Paris before you leave – at sunset you will see the glittering lights of the Eiffel Tower. If you're lucky enough to be there on a Sunday, you may hear the organ being played during the services.
---
Grande Mosquée de Paris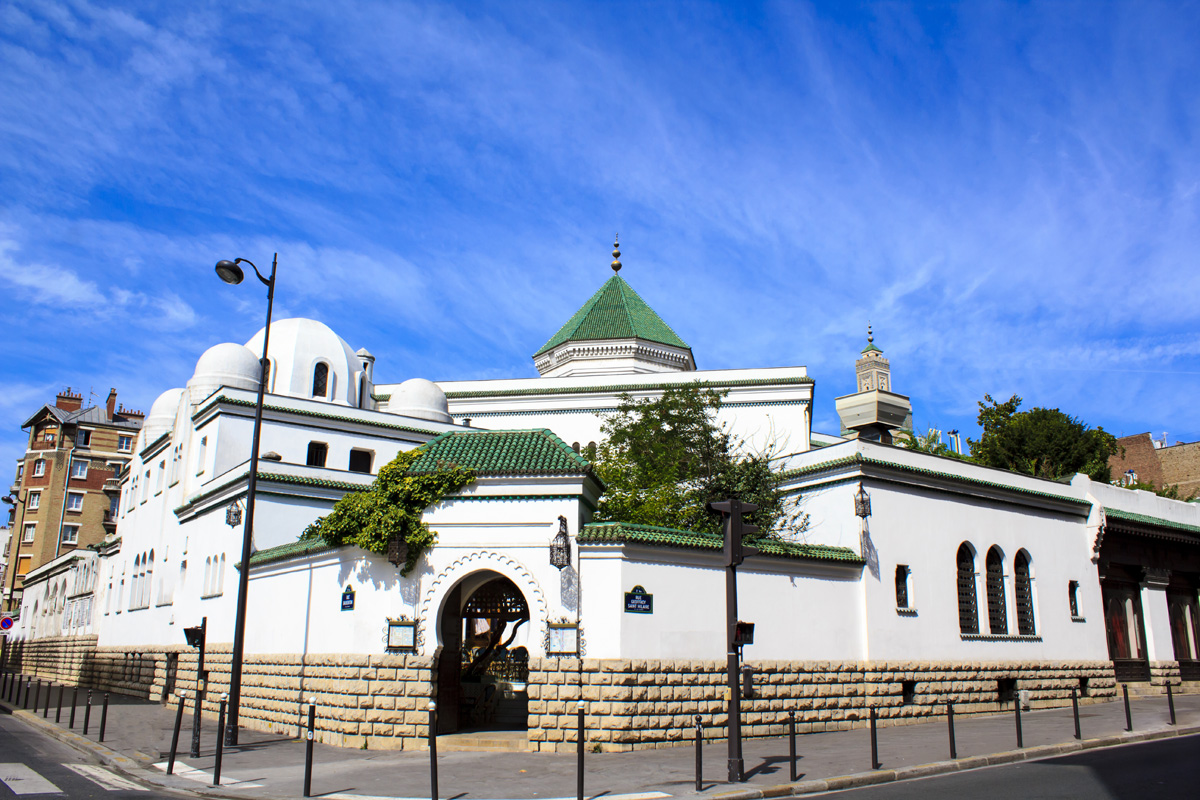 This Great Mosque was built between 1922 and 1926 in the Hispano-Moorish tradition and is the largest in France and the second largest in Europe. It follows a similar style to the Alhambra in Granada, with a patio surrounded by sculpted arcades and has a beautifully decorated prayer hall. Its minaret is some 33 metres tall. It embodies a rich history of religious tolerance and generosity. During the Holocaust it gave Muslim identity cards to hundreds of North African and European Jews escaping persecution.
---
Basilica Cathedral of Saint-Denis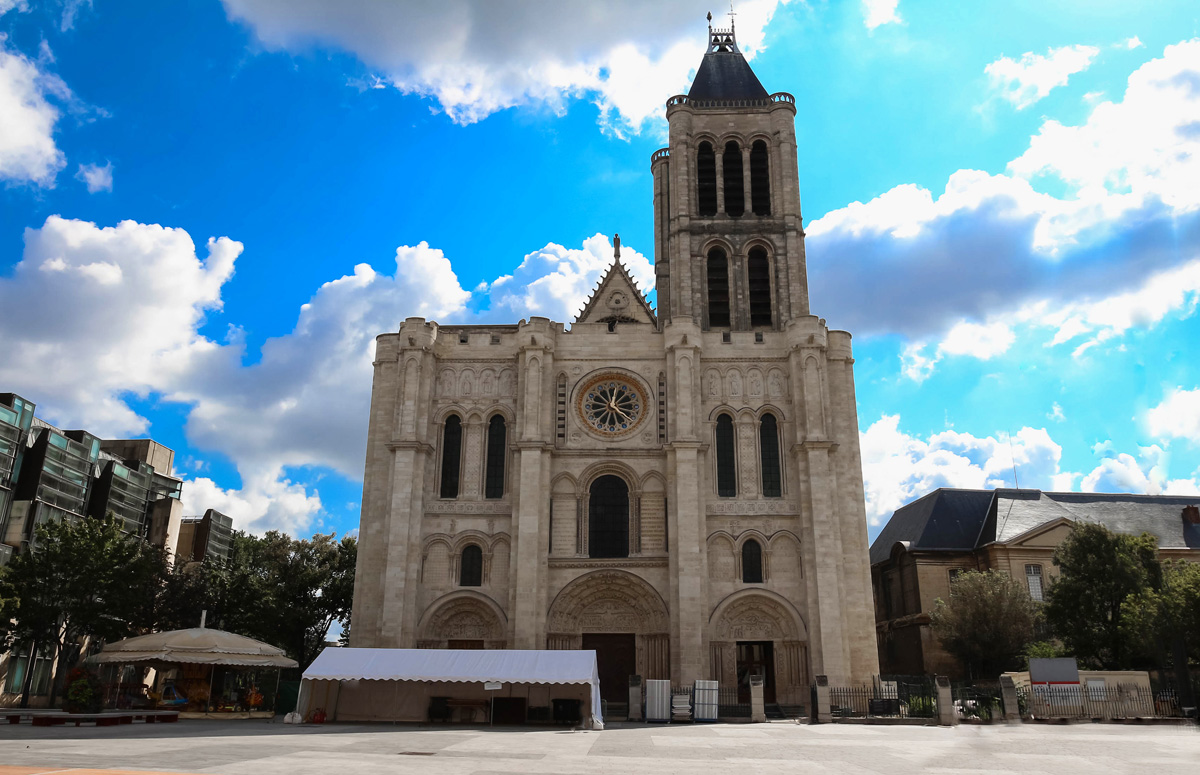 This cathedral is situated on the outskirts of Paris, and was built on the site of a Roman cemetery. It is the burial place of St. Denis, who, it is said, walked through Paris carrying his own head. It is the place where French royalty are buried and it is full of beautiful Renaissance tombs, medieval stained glass and sculptures.
---
Église Saint-Louis-en-l'Île (Church of Saint-Louis)
This beautiful 18th century Catholic church may look plain from the outside, but its interior is full of baroque splendour. It reflects the history of its times, as during the French Revolution its religious statues representing the Madonna and Child and Saint Geneviève were transformed into the Goddesses of Liberty and Reason respectively, which allowed them to be saved from destruction. Its impressive organ was built by master craftsman, Bernard Aubertin.