Paris combines her historic monuments with bold masterpieces of modern architecture in effortless style. Nowhere is the harmony between the ancient and the contemporary more evident than in examples such as the Louvre's striking glass pyramid and Islamic Art Wing, or the Fondation Louis Vuitton and the Hôtel Fouquet's Barrière.
---
Les Invalides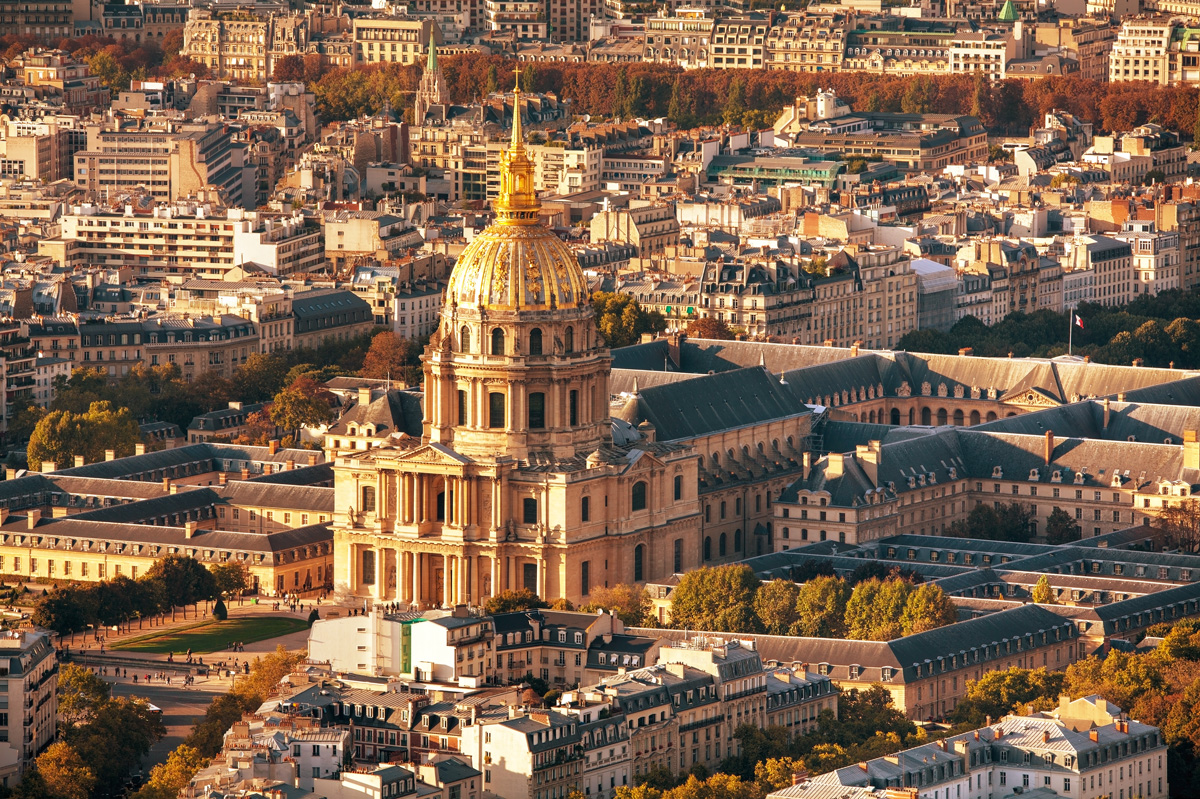 Built by Louis XIV in 1670 to house injured war veterans, this huge complex of buildings is now home to a number of museums, a church, a hospital and various significant tombs. It also boasts a total of fifteen enchanting courtyards. Its imposing façade is an astonishing 196 metres long and is crowned by its golden dome, which was originally built as a chapel for the French Royal family. It houses the tomb of the Emperor Napoleon Bonaparte.
---
La Grande Arche de la Défense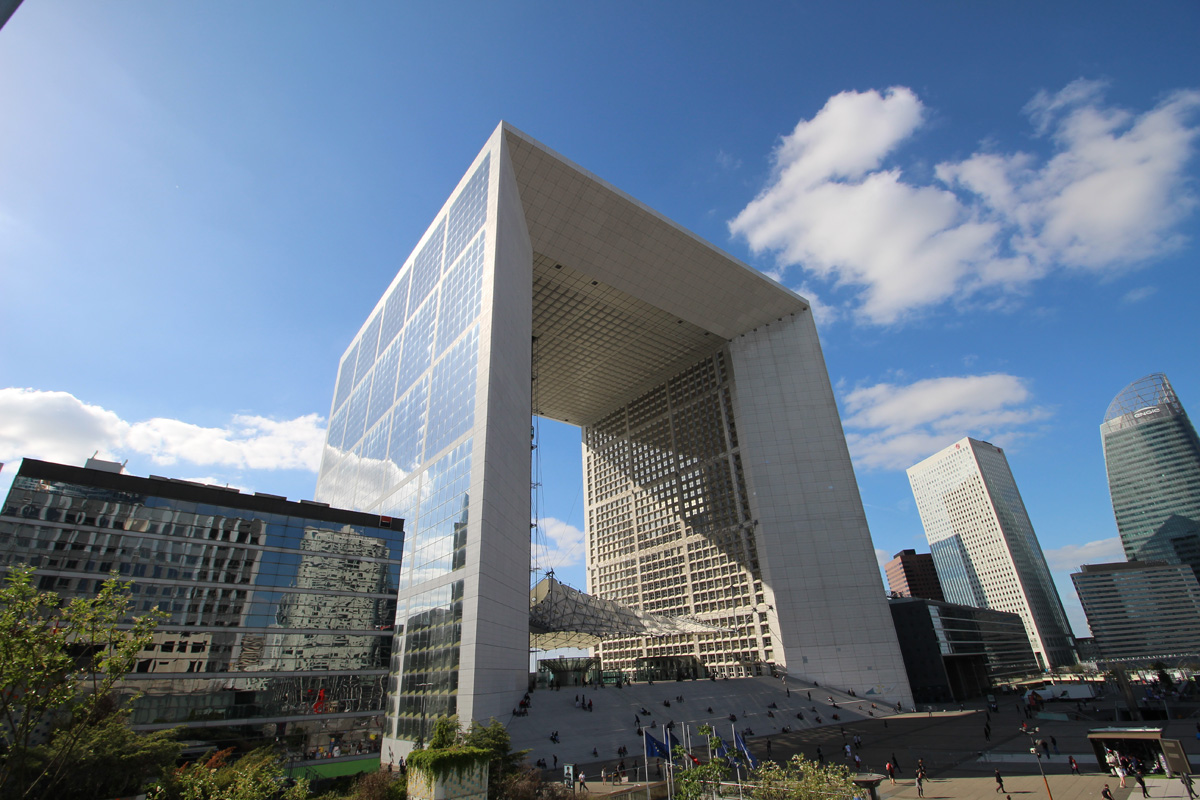 A competition was held by then French President, François Mitterrand, to find a design for the 20th century version of the Arc de Triomphe. It was won by Danish architect, Johann Otto von Spreckelsen, who came up with this magnificent structure, which is now at the heart of Paris's business district, La Défense. The brief was to embody "strength, simplicity and purity". La Grande Arche de la Défense is made from a concrete frame encased in glass and marble and is shaped like a cube, missing its middle section. Its side walls house government offices on 35 storeys. At the top are a conference centre, exhibition space, computer museum and a restaurant. The views from the top-floor vantage point are stunning!
---
Picasso Museum
The Picasso Museum perfectly encapsulates the blend of ancient and modern, which is part of the charm of Paris itself. The original building, the Hôtel Salé, was built in 1659 and is one of the grandest 17th century houses in Paris, combining neoclassicism with Italian baroque style. It is liberally decorated with cherubs, sphinxes, carved fruit and other grand sculptures. It was expanded and renovated as part of a five-year project and its interior is now an elegant masterpiece of contemporary minimalism featuring furniture by Diego Giacometti. Twisted spiral stairs link the lodge to the stables and gardens. Meanwhile, the interior blends diverse materials including grey terrazzo, whitewashed walls, exposed stone and aluminium layers. The main building displays the work of Picasso, leading the visitor through his different periods, whilst the attic displays pieces by his favourite artists from his private collection. The cellars recreate the ambience of his studio itself with displays of photographs, memorabilia and works of art. It is closed on Mondays.
---
Sainte-Chapelle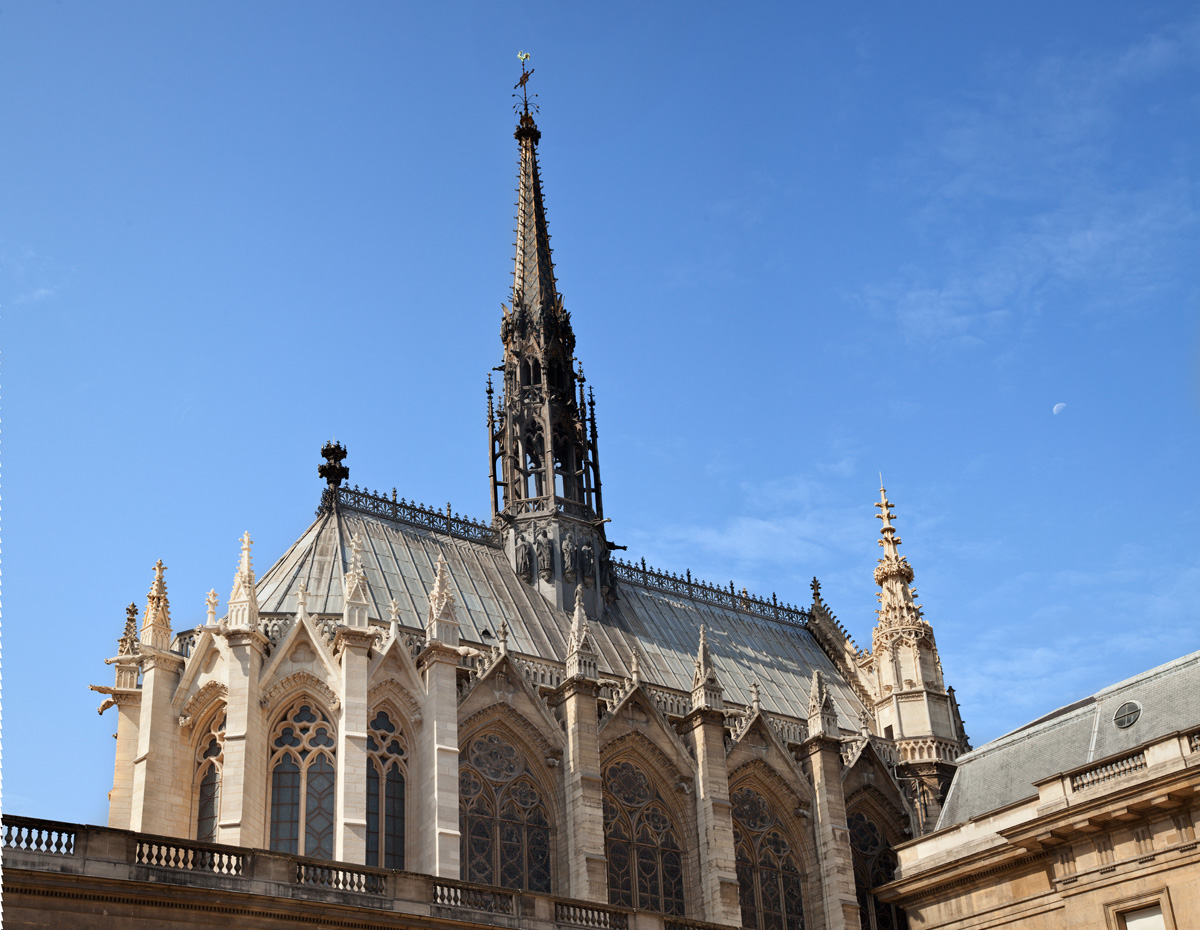 This stunning building is at the heart of the Palais de la Cité and was originally built in the 13th century as a reliquary, housing the relics of Louis IX, which include Christ's crown of thorns and a piece of the cross. It is richly decorated and its stained glass windows are especially stunning, with its Gothic roof appearing to be supported by the glass itself. This chapel became the model on which all subsequent chapels built for the French royal family were based.